I apologise in advance, this post is going to be all over the place.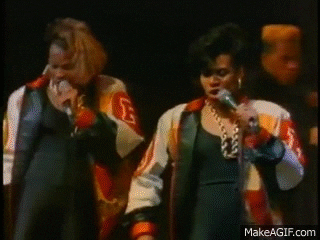 So hey, how confusing is stretch stuff? Pretty bloody confusing. There's all those different combinations of compositions – poly/spandex, nylon spandex, cotton lycra….
Then there's percentages of stretch. Wat?
Oh yes, not all stretch is created equal. Especially when you don't have a fabric shop nearby and you're just going by website descriptions. Let me explain…
When I made my very first pair of Patterns 4 Pirates Peg Legs, I used Spoonflower Sport Lycra. The pattern calls for at least 50% stretch in both directions, the sport lycra claims to have 50% in one direction and 75% in the other. I made those babies according to my measurements and could not get them beyond my thighs. WTF, man?!
If you've felt the Spoonflower Sport Lycra, you'll know it's pretty heavy and firm. Don't get me wrong, I love the stuff and have used it for many pairs of swimmers. But 75% stretch? Nah. I even emailed them to double check and was assured the website is correct. So I'm not sure what I'm missing or what sort of sorcery this is, but it's puzzling.
So moving right along in my peg journey, I ordered this rad printed poly/spandex blend from fabric.com. It's described as an athletic knit with 10% stretch. Wait, what?! 10% STRETCH. FOR ATHLETIC USES. NO.
By this stage I'd lost my faith in the accuracy of any stretch percentages on websites. Whatever, I like the print let's give it a whirl. When it arrived, it felt exactly like the Spoonflower lycra – not hugely stretchy and also quite thick. Definitely more than 10% though, for sure. Anyway, I sized up to an XL in my pegs pattern to compensate for less stretch and here we are – leggings that fit.
Interestingly, I ordered this awesome scale print spandex at the same time and fabric.com lists this one as 30% stretch. It honestly feels the same as the one above to me. Same legging size cut, fit is the same. So this description is possibly accurate.
PS I love them.
PPS I'm bad at yoga. Actually my physio banned me from yoga because I'm too bendy.
Can do a handstand though.
Making your own leggings is amazing. These ones fit properly, they don't creep down and they are squat proof – no transparency in the butt region at all. Eleventy billion times better than RTW. But yes, stretch percentages and buying online is quite the mine field. Sometimes you just have to take a gamble.